Febomobil 1180
high quality pontoon boat with plenty of space (barrier-free)
This is a so called "ponto boat" or "driving holiday apartment. It offers 2 bedrooms and bathrooms, a large and bright living area with a pantry and 2 terraces.
The swimmers of the Febomobil series are made of seawater resistant aluminium, this means that the aluminium doesn´t react with the water, so a Corrosion is impossible.
The wintering is possible, including ice.
Construction is a aluminum frame and is more light and lonlasting than a construction made of wood
The walls outside are made of glass fiber reinforced plastic, so the big advantage is no additional costs, no painting and paint damage
The isolation of the walls outside are made of water repellent styrofoam. Inside we used coated boards.
The windows and exterior doors consist of Plastic frame with a thermo-insulating glazing
The roof is made of glass fiber reinforced plastic and longlasting
Boat data
Length: 11.80 m
Width: 3.80 m (also larger widths are possible such as 4,65 m)
Draft: 0.50 m
Headroom: 2.30 m throughout
Cabins: 2
Berths : 5 + 2
CE norm: C
















General and technical details
General data
Clearance height 3.55 m without railing, 3.28 with railing polished stainless steel

Trailer weight 4,7 t

Max. Weight 5,2 t

Railing in stainless steel

Construction material pontoon aluminum, 2 hulls

Maximum speed 12 km/h

Cruising speed 10 km/h
Engine
Engine outboard Honda
Power 11,03 kW (15 HP)
1 driving position in front
Hydraulic control
Tank
Fuel tank 60 l
Water tank 390 l
Dirty water tank* 390 l
*Do you know that there are regulations for ship toilets? Yes, you read correctly. Since 2008 all built boats must be equipped with a black water tank. All materials coming out of the toilet belong in this tank. But in the boat area there are other polluted waters, the so-called gray water. This grouping includes water from the sinks, which are usually contaminated with oil and/or food residues. In our boats, the gray water also goes into the collection tank and can be disposed of in an environmentally friendly manner.
Inventory
1 Boat manual/operating instructions
1 boat papers
1 boat key
1 Mouth horn
1 red distress flag
1 first aid kit
1 anchor with anchor chain à 30 m
2 shackles
1 winch lever
4 railing chains with snap hooks and shackles
4 mooring lines à 14 m
2 boat hooks
1 life ring with line à 25 m
4 fenders with lines à 2,5 m (Hafendorf Müritz)
1 bucket with line à 5 m
1 bailer (ladle)
1 manual bilge pump with hose
2 pegs for mooring
1 shore power cable à 30 m
1 hammer
1 Kuhnle-Tours pennant
1 national flag D or F
1 bathing ladder
2 fire extinguishers
Equipment
Ceiling plastic
Flooring PVC
Walls plastic
Deck Tread web flooring wood (Bankirai)
3-burner built-in stove (gas)
Built-in oven (gas)
Refrigerator and sink
2 gas bottles 11 kg
Hot air heating in each cabin, Truma gas heater E4000
Bow thruster
Signal horn
Radio/modern audio system
Electric
12 volt electrical system with undervoltage lockout
2 AGM batteries 140 Ah onboard power supply
Shore power and socket 230 volts
Horn
Sanitary
2 toilets, electric toilet
Hot air heating in each cabin, Truma gas heating E4000
Running hot and cold water
All information is without guarantee.
Pictures, equipment details and technical data may vary depending on the boat.
The sale takes place exclusively in the boat owner program - fixed lease model
| | | | |
| --- | --- | --- | --- |
| Year of manufacture | Net price | Gross price (DE) | Name |
| 2016 | 129.411,76 € | 154.000,- €* | Phila |
| *19% VAT DE | | | |

Advantages to comparable pontoon boats
The febomobil differs in terms of quality clearly from other pontoon boats, because it was designed as a boat and therefore special attention was paid to features such as handling characteristics, seaworthiness, safety and handling.
The approach of other boatbuilders is first of all to build a nice house that will then be brought to the water. Our approach provides us with decisive advantages, especially when used as a mobile holiday home. For example, the Febomobil, which is not too wide, is easier to find a berth than a wider boat. The Febomobil is also easier to control and causes fewer problems for its crew and thus less damage. Nevertheless, the many years of experience of the Kuhnle-Werft GmbH with other model series ensure that the boat crew has a generous and comfortable space. We have been showing since 1997 that in a limited space we can create a comfortable holiday atmosphere while at the same time providing enough privacy for every crew member on board.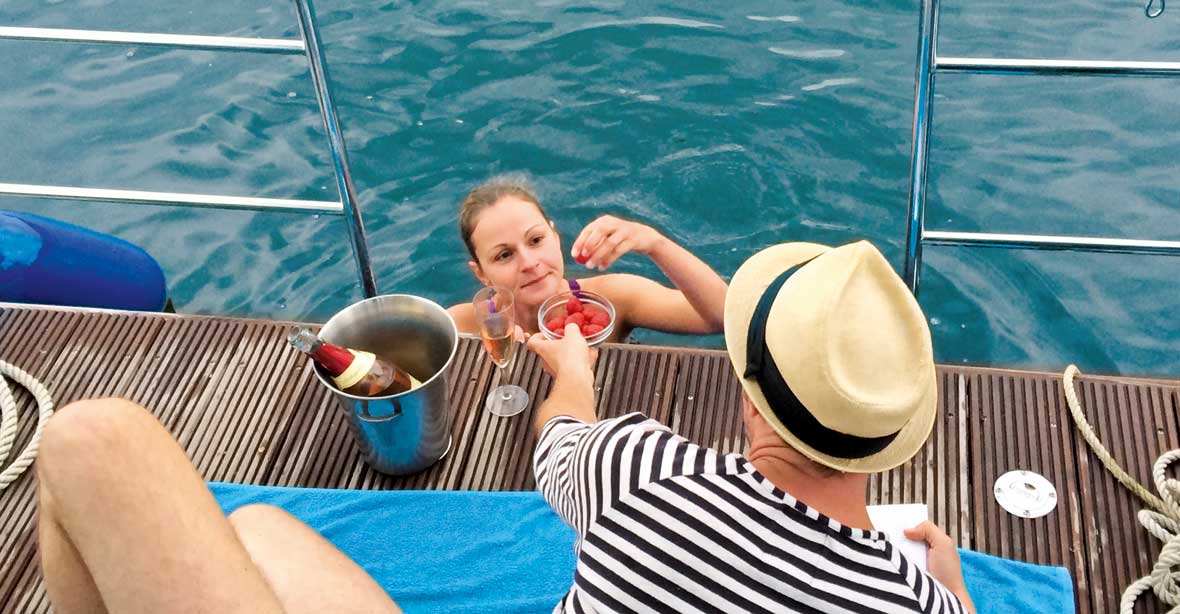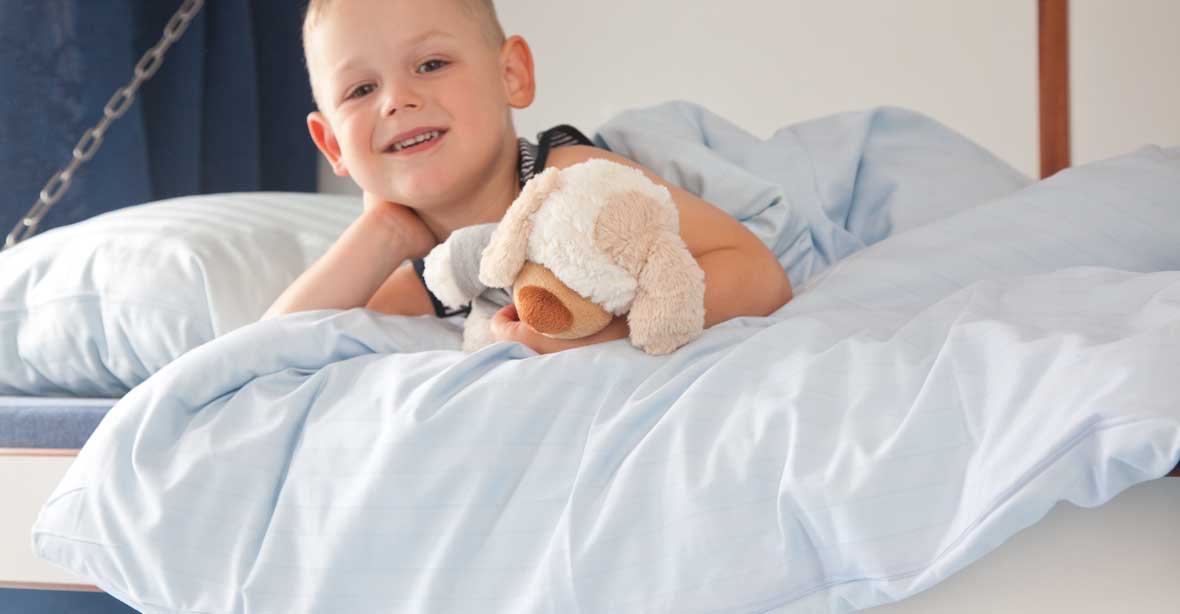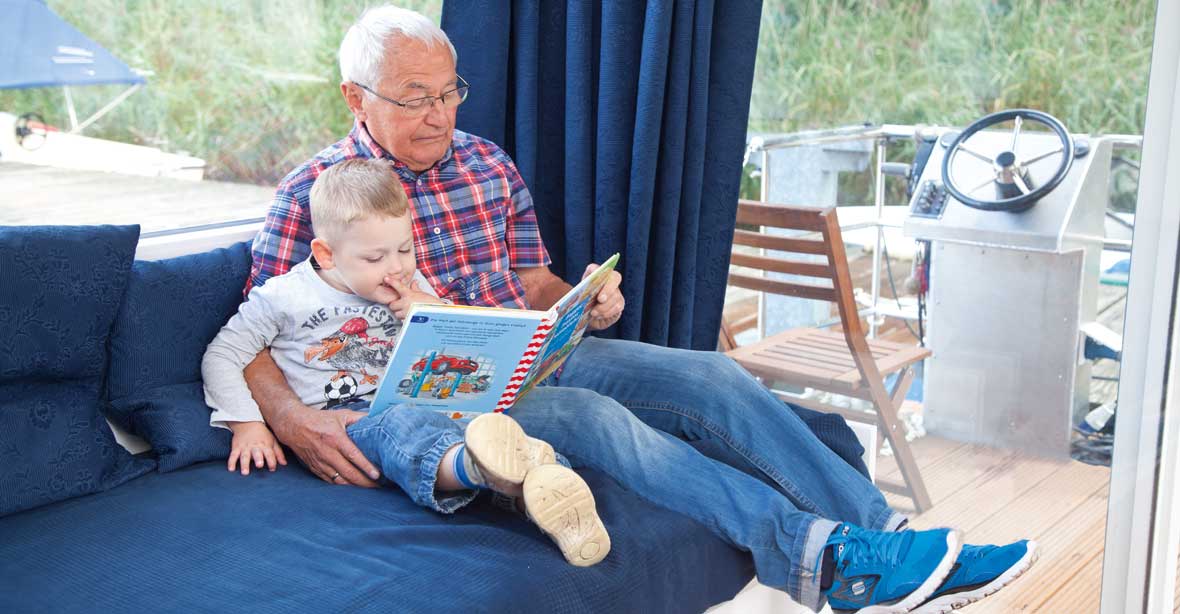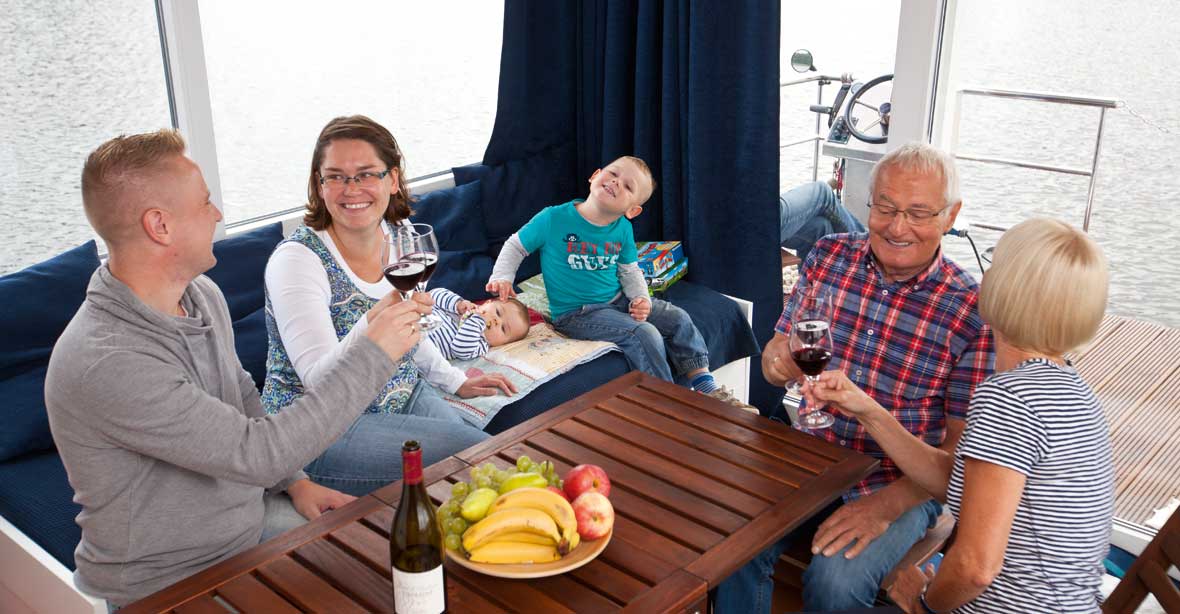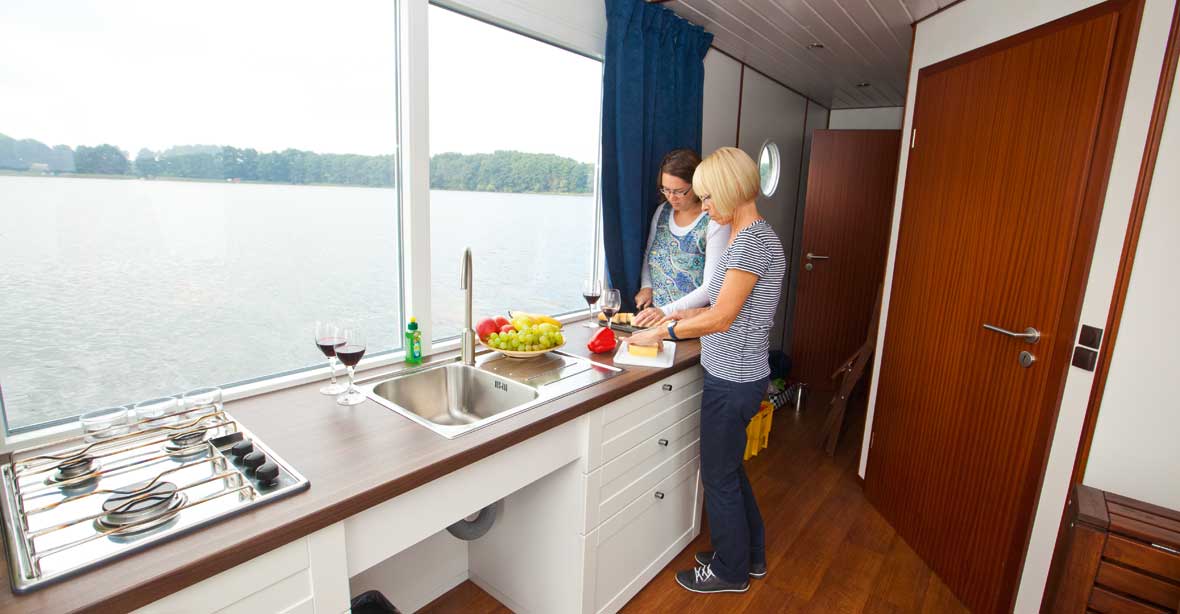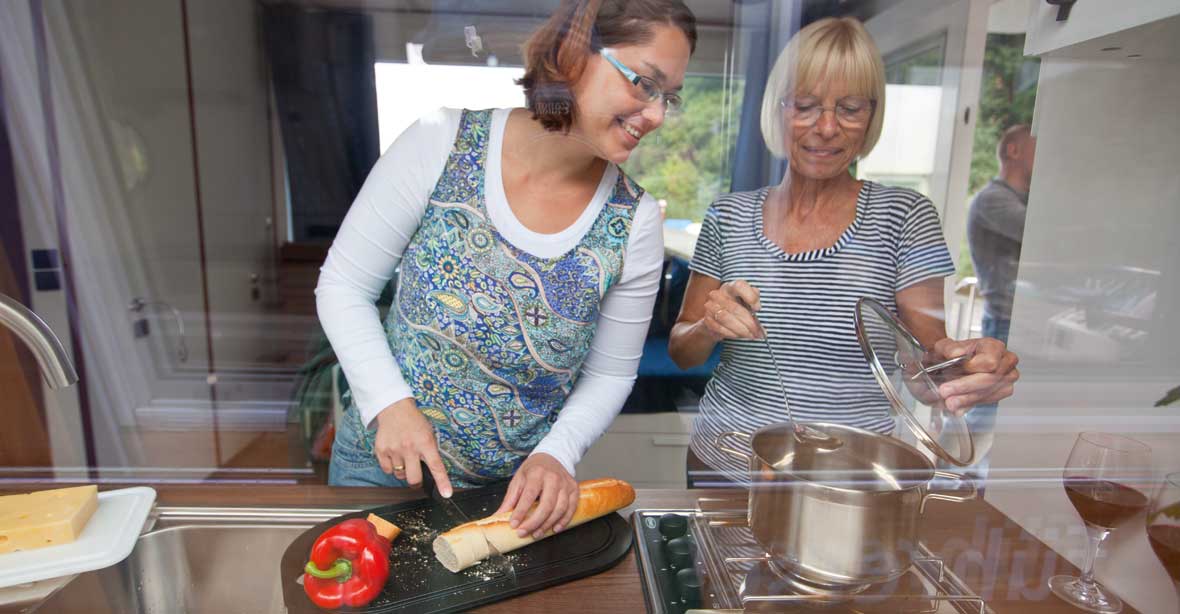 Kitchen with a lot of work space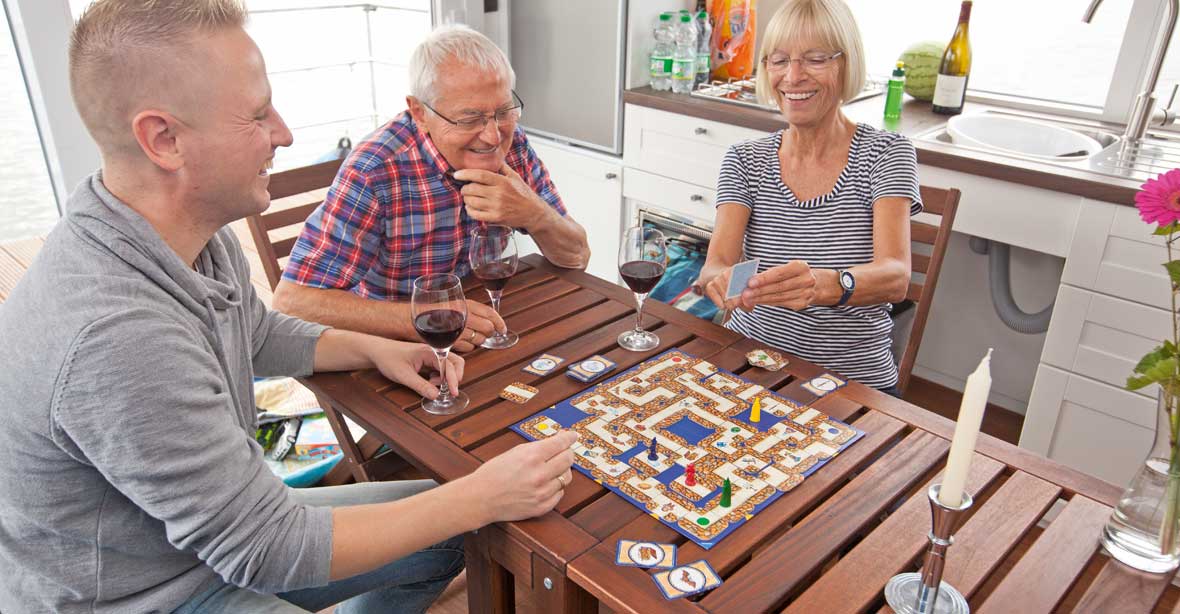 Space in the living area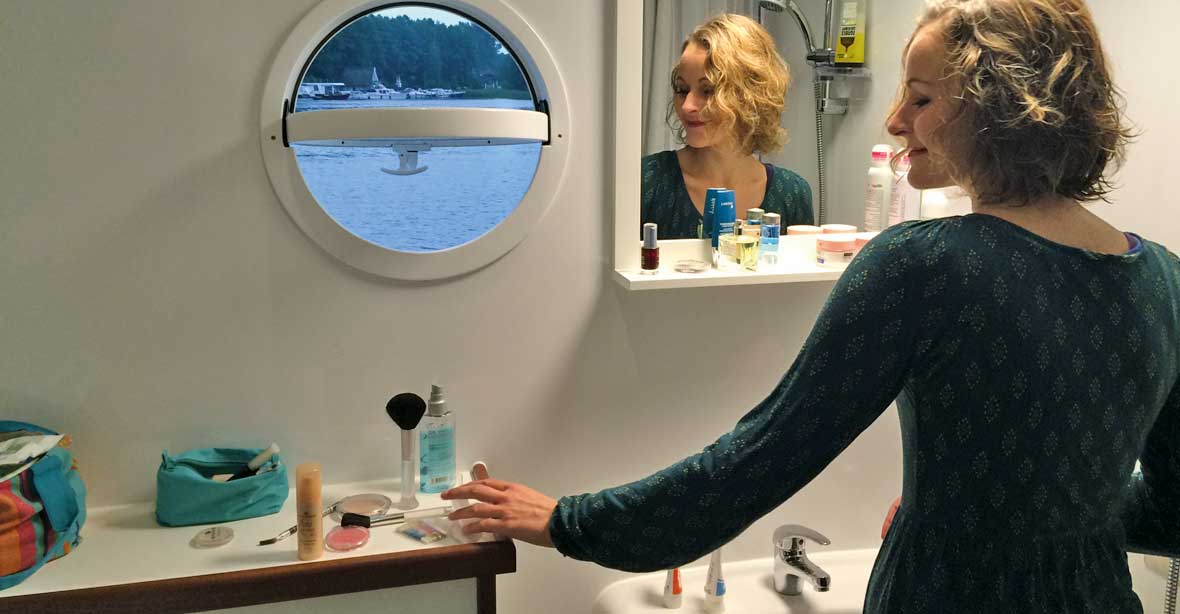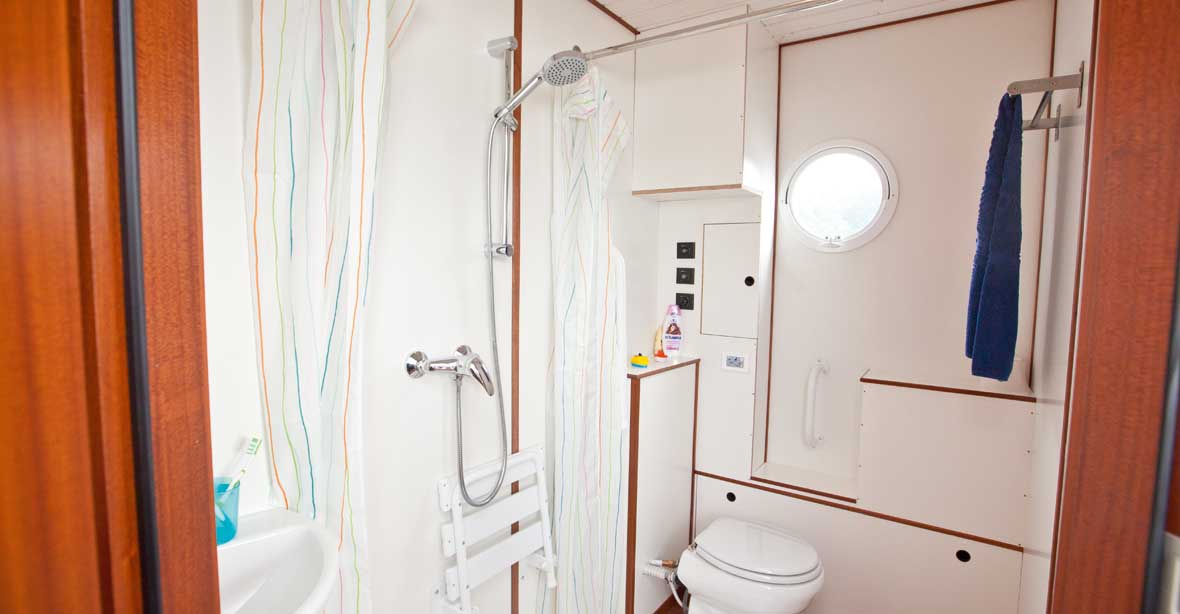 modern bathroom